Welcome to the IAMC!
We are an independent group of enthusiasts, linked by a shared love of Italian two- and four-wheeled vehicles. Many Italian car and bike clubs do not have enough members in particular areas to make local meetings and social activities viable, but by getting together such events become possible - and even more interesting!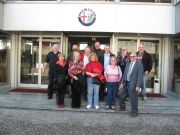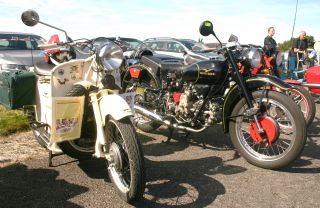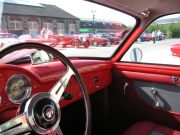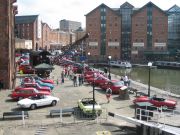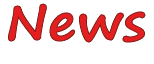 News and useful information about IAMC events, products and services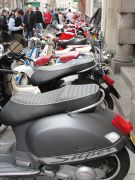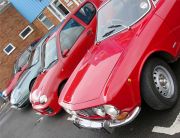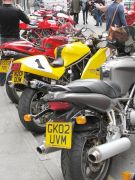 IAMC Regional Meetings have been on hold pending an improvement on the COVID situation. However, we have recommenced meeting of the Gloucestershire region at The Huntsman Inn Falfield on the 1st Thursday of each month at 8pm. The wishing to eat should arrive early as last orders at the kitchen are current at 7.50 !


Special Event for Members Only
Italian Wings and Wheels at the Familes Day RAF Shawbury - Thursday 12th August
Together with some other specialist marque clubs we have been invited to bring along some interesting Italian cars.  There is a good chance of the Red Arrows being there!  Full details available shortly. This event MUST be pre-booked! Send your full name(s), mobile number, Vehicle details and registration number  to david@italianautomotoclub.co.uk  


Bristol Italian AutoMoto Festival
We regret to confirm that there will be no BIAMF in 2021. Organisational and commercial challenges have made this a harder and harder event to organise, and we are therefore continuing to review the situation and considering options for the future.


Joining the IAMC
Want to renew your membership or join? Please vist the Join page for more details.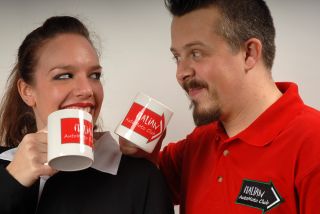 Interested in IAMC merchandise?
Items can be found on our Merchandise page and are available by mail order or can be collected at meetings and events.
Please check stock availability by contacting paul@italianautomotoclub.co.uk BEFORE you order.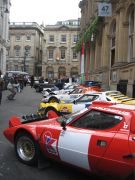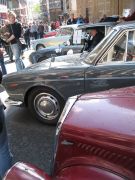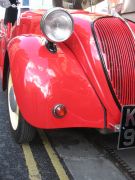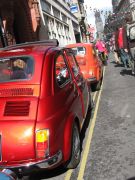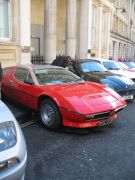 The Club organises various events during the year, from the major Bristol Italian AutoMoto Festival to smaller local gatherings which sometimes run to more than one day. Club members can participate in planning, organising, staging and marshalling on these occasions and any assistance towards helping with these events is always gratefully received. Those who help out inevitably enjoy a rewarding experience!
For details of what we have done and have planned please see our Archive and Calendar pages. We have an interesting past and a busy future, so why not join us?


| | | |
| --- | --- | --- |
| | Riders | For all your Ducati, BMW, Buell, Harley-Davidson and motorcycling clothing requirements. |
| | Fowlers | Offering you dedicated sections for Aprilia, Gilera, Honda, KTM, Moto Guzzi, Piaggio, Suzuki, Triumph, Vespa and Yamaha. Massive Clothing & Accessories range! Best Multi-Franchise Dealer in South West England', as chosen by MCN |
| | Celtic Tuning | Celtic Tuning is a nationwide company with dealers and mobile technicians spanning the entire UK offering a full range of tuning services. |
| | Classic Motor Hub | The Classic Motor Hub is a motor enthusiasts' dream destination in the heart of the Cotswolds. Based in the hangars of the historic RAF Bibury, The Hub has something for everyone on our five-acre site dedicated to classic motoring: classic cars & bikes, modern high-performance machines and all sorts of other automotive ephemera. For more information follow us on Facebook- search for 'The Classic Motor Hub'. |
| | Italian Miniatures | All sorts of products related to Italian cars including clothing, stickers, books, posters and a wide range of models. |
| | Alfanet Services | For Italian car servicing in Bristol call Duncan Slade on 07968 488942. |
| | Giuseppe's | "... the essence of a traditional Italian restaurant. The extensive menu provides something special for everyone." |
| | MSVR | Providing Motor Sport all over the UK – and further afield! |


Discounts are available from the following outlets by using the discount codes provided to members, or you can contact paul@italianautomotoclub.co.uk for more information.


| | |
| --- | --- |
| Westbury Inks | For all your stationery needs in the Bristol area plus desk-top printers, printing, ink cartridges and refills. Bespoke printing to your requirements. |
| The Monte Hospital | The Lancia Montecarlo specialists - everything you'll ever need for your Lancia Montecarlo or Scorpion. |
| T-Shirt Printing and More | The one-stop shop for all your personalised and corporate garments, sportswear, workwear, school uniforms, vehicle signage, badges, stickers, prints, promotional goods, etc. Minimum Order is ONE! |
| Yum Yum Thai | Serving wonderful Thai food in light and relaxed surroundings in Bath. |
| Alfa Owner | Are you addicted yet? The site for Alfa Romeo owners. |
| Bloodhound SSC | A Bristol-based project which aims to exceed 1000mph on land - join now and be part of this fantastic adventure. |
| Association of British Drivers | The voice of the driver. |
| DEP-O | The quality online retro-motoring magazine. |
| Ducati Owners Club GB | Motorcycle organisers of BIAMF. |
| VeloceToday.com | For online Italian car news. |
| Abarthisti | The fastest-growing Abarth site. |
| RealClassic | All about buying, selling and enjoying real classic motorcycles. |
| Mold and District Alfa Romeo O.C. | For all Alfa Romeo owners in North Wales. |
| Auto Italia | The magazine for Italian car news and features. |
| Merlin Events | Quality Classic and Sports Car Tours. |