Welcome to the IAMC!
We are an independent group of enthusiasts, linked by a shared love of Italian two- and four-wheeled vehicles. Many Italian car and bike clubs do not have enough members in particular areas to make local meetings and social activities viable, but by getting together such events become possible - and even more interesting!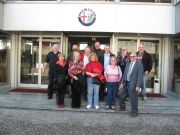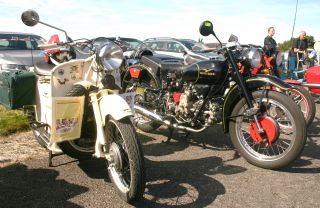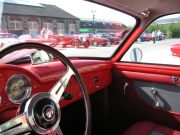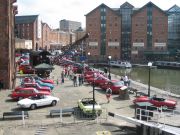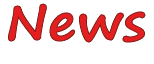 News and useful information about IAMC events, products and services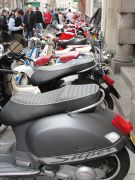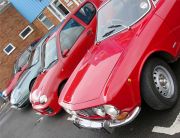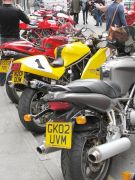 Next IAMC Meetings
The dates for our regional meetings are shown on our calendar page.
Our Regional Meetings for May and June will be:
Thurs 2nd May- Gloucestershire
Mon 6th May - Oxfordshire
Tues 14th May - South Wales
Wed 23rd May - West Wiltshire
Mon 3rd June - Oxfordshire
Thurs 6th June - Gloucestershire
Tues 11th June - South Wales
Wed 26th June - West Wiltshire
Details of all locations can be found on our Regions page.
We are suspending Hampshire meetings for a while whilst we review demand and look at potential locations.
Please note our Oxfordshire meetings have relocated to a new venue - The Royal Sun at Begbroke


Prescott La Vita Rossa Sat 25th May
The IAMC and LMC will be attending La Vita Rossa on 25th May and there will be a joint display area as in previous years and all Italian car owners are welcome to join us. Prescott are offering a special 2 for 1 discount on tickets for Italian car owners.
To take advantage, please visit: https://www.prescott-hillclimb.com/events/tickets/la-vie-en-bleu-2019

Select single day or weekend tickets. Enter full quantity required (1 per person) and add to basket. On the next screen where is states: 'Promotional Code' (bottom left hand side) insert the appropriate code:
Italian Cars code: 90IT19 to be used for either the 25th or 26th (single day) – remember 25th is OUR DAY!
Italian Cars code: W90IT19 to be used for weekend tickets (both days)
An Orchard Vehicle Display Pass will be automatically be added to the online shopping trolley (at no cost) and the price re-calculated to take in to apply the special discount.
The special 2 for 1 promotion is code is for a pair of day or weekend tickets and won't apply if the user selects a single ticket and applies the weekend code and vice versa. The 2 for 1 is on the gate price i.e. 2 for £20 instead of £20 per person on the day. Please note the deadline to book for the discount is Friday 17th May at 17:00. When you check out you will receive an email with a receipt, a .pdf file and instructions to print the .pdf file and display in the car to gain access to the Orchard display area.
The clubs' display area location will be directly on the right hand side after the disabled parking. (Enter through the main entrance – not the car park). There should be signage and the external gate team should have been briefed to help direct you. If IAMC / LMC members can identify themselves stating the club name, that might make it easier for the gate staff.
Once you have printed your tickets, to assist the marshals to direct you to our area, please print off the IAMC /LMC page from the newsletter and show in your windscreen when you arrive at the venue. Also please send an email to Paul@italianautomotoclub.co.uk with brief car details so we know to expect your arrival.
Italian Passion For Speed at Cardiff Bay - Sun June 9th
Cardiff's Passion for Speed' is a well established annual event, which brings together 'Italian Performance Machines' in the impressive cultural setting of The Welsh Millennium Centre on the Roald Dahl Plass, Cardiff Bay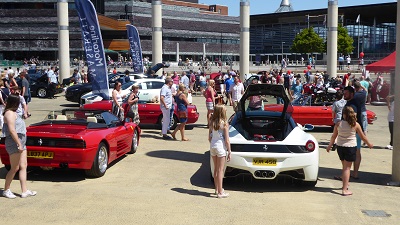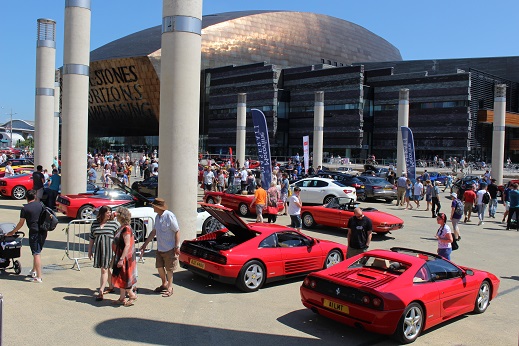 Great Western Italian Day at SSGB - Sat & Sun 15 & 16 June
Join us on Bristol's Historic Harbour at Brunel's SS Great Britain on 15 & 16 June for an Italian car display with a difference! We have been invited to display our cars beside the SSGB site on this Fathers Day weekend. Each car entered will receive two free entry tickets (worth £15.70 each) to the SS Great Britain; which made its maiden voyage in 1845, the dockyard where she was built and the new Brunel Museum 'Being Brunel.'
In addition you will be able to sample the many interesting features of the Historic Harbour including historic cranes, ships, boats, steam locomotives and the M Shed  museum. The Matthew (a replica of the caravel sailed by John Cabot in 1497 from Bristol to North America, thereby beating Columbus to the American mainland!) will be available for an Avon Gorge Supper Trip on 15th and a harbour cruise with fish & chips on 16th.

Numbers will be capped at 26 cars each day and entry will be by pre-booked pass only on a date received basis. Please contact paul@italianautomotoclub.co.uk stating which day you intend to come and the car you will bring. Entrants should arrive between 09.00 and 10.00 hours and are requested to stay until at least 4pm. Please apply ASAP as we must be confident of entry numbers. Remember – bring your father on Father's Day!

Quay 4 My Car – Italian Stallions at Poole Harbour - Friday 9th August

Starts at 6pm (do not arrive before this time as there is nowhere to wait)

Location: Poole Quay, Dorset, BH15 1BW,  More info HERE
The Italian Quarter at Gloucester Goes Retro - Saturday 24th August
It has been some years since we staged an event at Gloucester docks, so it is exciting to return for a new event on Saturday 24th August. As part of the Gloucester Goes Retro Festival, the entire docks area will be transformed into the Italian Quarter. We have space for more than 200 cars (and bikes) alongside the docks, the setting and space is stunning, and this has all the prospects of a superb event.
We shall be displaying our vehicles alongside the Victoria Basing, using the Tall Ship entrance on South Gate Street. Display vehicles to arrive by 10am and stay to 5pm. Information and entries from paul@italianautomotoclub.co.uk
Bridgnorth Italian Automoto Festival - Sunday 1st Sept
We return to Bridgnorth on Sunday 1st Sept for the fourth staging of the Italian Auto Moto Festival. Last years event attracted a record turnout as this event grows in popularity, and we look forward to returning to the town this year.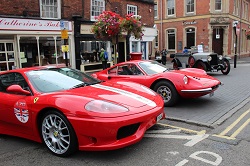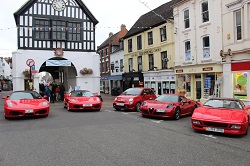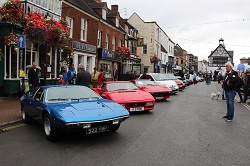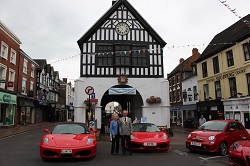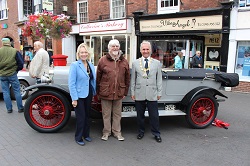 Bristol Italian AutoMoto Festival
We regret to confirm that there will be no BIAMF in 2019. Organisational and commercial challenges have made this a harder and harder event to organise, and we are therefore continuing to review the situation and considering options for the future.


Joining the IAMC
Want to renew your membership or join? Please vist the Join page for more details.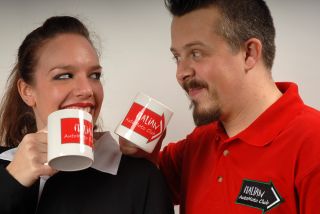 Interested in IAMC merchandise?
Items can be found on our Merchandise page and are available by mail order or can be collected at meetings and events.
Please check stock availability by contacting paul@italianautomotoclub.co.uk BEFORE you order.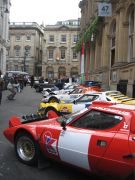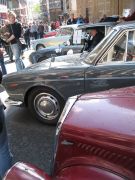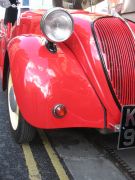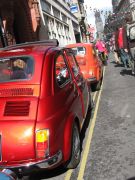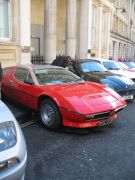 The Club organises various events during the year, from the major Bristol Italian AutoMoto Festival to smaller local gatherings which sometimes run to more than one day. Club members can participate in planning, organising, staging and marshalling on these occasions and any assistance towards helping with these events is always gratefully received. Those who help out inevitably enjoy a rewarding experience!
For details of what we have done and have planned please see our Archive and Calendar pages. We have an interesting past and a busy future, so why not join us?


| | | |
| --- | --- | --- |
| | Riders | For all your Ducati, BMW, Buell, Harley-Davidson and motorcycling clothing requirements. |
| | Fowlers | Offering you dedicated sections for Aprilia, Gilera, Honda, KTM, Moto Guzzi, Piaggio, Suzuki, Triumph, Vespa and Yamaha. Massive Clothing & Accessories range! Best Multi-Franchise Dealer in South West England', as chosen by MCN |
| | Celtic Tuning | Celtic Tuning is a nationwide company with dealers and mobile technicians spanning the entire UK offering a full range of tuning services. |
| | Classic Motor Hub | The Classic Motor Hub is a motor enthusiasts' dream destination in the heart of the Cotswolds. Based in the hangars of the historic RAF Bibury, The Hub has something for everyone on our five-acre site dedicated to classic motoring: classic cars & bikes, modern high-performance machines and all sorts of other automotive ephemera. For more information follow us on Facebook- search for 'The Classic Motor Hub'. |
| | Italian Miniatures | All sorts of products related to Italian cars including clothing, stickers, books, posters and a wide range of models. |
| | Alfanet Services | For Italian car servicing in Bristol call Duncan Slade on 07968 488942. |
| | Giuseppe's | "... the essence of a traditional Italian restaurant. The extensive menu provides something special for everyone." |
| | MSVR | Providing Motor Sport all over the UK – and further afield! |


Discounts are available from the following outlets by using the discount codes provided to members, or you can contact paul@italianautomotoclub.co.uk for more information.


| | |
| --- | --- |
| Westbury Inks | For all your stationery needs in the Bristol area plus desk-top printers, printing, ink cartridges and refills. Bespoke printing to your requirements. |
| The Monte Hospital | The Lancia Montecarlo specialists - everything you'll ever need for your Lancia Montecarlo or Scorpion. |
| T-Shirt Printing and More | The one-stop shop for all your personalised and corporate garments, sportswear, workwear, school uniforms, vehicle signage, badges, stickers, prints, promotional goods, etc. Minimum Order is ONE! |
| Yum Yum Thai | Serving wonderful Thai food in light and relaxed surroundings in Bath. |
| Alfa Owner | Are you addicted yet? The site for Alfa Romeo owners. |
| Bloodhound SSC | A Bristol-based project which aims to exceed 1000mph on land - join now and be part of this fantastic adventure. |
| Association of British Drivers | The voice of the driver. |
| DEP-O | The quality online retro-motoring magazine. |
| Ducati Owners Club GB | Motorcycle organisers of BIAMF. |
| VeloceToday.com | For online Italian car news. |
| Abarthisti | The fastest-growing Abarth site. |
| RealClassic | All about buying, selling and enjoying real classic motorcycles. |
| Mold and District Alfa Romeo O.C. | For all Alfa Romeo owners in North Wales. |
| Auto Italia | The magazine for Italian car news and features. |
| Merlin Events | Quality Classic and Sports Car Tours. |