What We Do, What We've Done, and Why We Do It!
Maybe you fear that most clubs are for cliques of dedicated enthusiasts and 'petrolheads' only concerned with technical matters or how much their vehicles are worth and how much they know about them? Well, we are different! The ethos of our Club is to use our common interest in Italian machinery as a starting point for a wide range of activities, rather than being a car or bike club in the traditional sense, although traditional club activities are also embraced. In this way our members have a broad range of interests, ages and backgrounds. Our events and meetings are intended to be enjoyable and of interest to all.
No matter what you choose to drive or ride, your age, your experience or your gender, we aim to please every member in a friendly, inclusive and sociable atmosphere where every member matters as much as any other.
From classic to modern, all are welcome.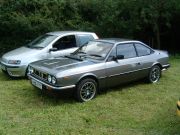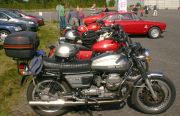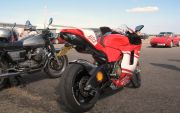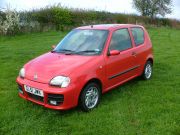 Please see below for pictures and reports from just some of the events that we have organised and enjoyed over the past few years - just click on the headings.
Articles
Additionally, some of articles which have appeared in our e-Newsletter can be found on our Articles page.
AROC
The Club was founded early in 2006, originally as a Section of the Alfa Romeo Owners Club . It operated very successfully in this guise for over two years, but then the AROC chose to take various unjustified actions against it and two of its members. These acts ultimately resulted in some members being prevented from continuing their long associations with the AROC, and others leaving in disgust, and so we became a more broadly-based independent organisation in late 2008. Anyone -particularly AROC members- wishing to know what led to our formation might like to visit our AROC page.


Site Created and Maintained by IAMC.
Copyright (C) 2015 Italian AutoMoto Club Limited
Registered in England and Wales: Company Number 6836893.
Registered Office: 8 High Croft, Bristol, BS30 5NP