Great Western Alfa Day 2007
Gloucester's tranquil historic harbour took on a somewhat crimson hue as the Alfas streamed in and it was certainly a pleasure to greet so many longstanding friends once again. Amongst them were Helen Powell and Richard Crompton with their Italian Miniatures Shop, which throughout the day appeared to attract a steady stream of customers in need of retail therapy. Almost every Alfa model from Alfetta to Zagato seemed to be represented in a span of 78 years of classic automotive engineering.
The 'Best Alfa Romeo' competition caused a fair amount of head scratching as it was most certainly a closely-fought contest. Tony & Julia Coburn's gorgeous Giulia Sprint Speciale eventually topped the poll and Mike and Jo Hirst received the 'Special Award' for their superb Zagato bodied 1929 6c 1750 SS in second place: Mike had previously told us he was hoping to be with us in Gloucester "as long as it keeps rattling along." We were certainly pleased that he and Jo did come along as their 6c made a fine centrepiece to the display and attracted a great deal of interest from both the Alfisti and casual passers by.
That the event had been a great success was not in doubt. In no time at all, bonnets were opened and the conversations were about the joys and challenges of ownership, modifications undertaken, those still to be done and the pleasures of taking to the open road.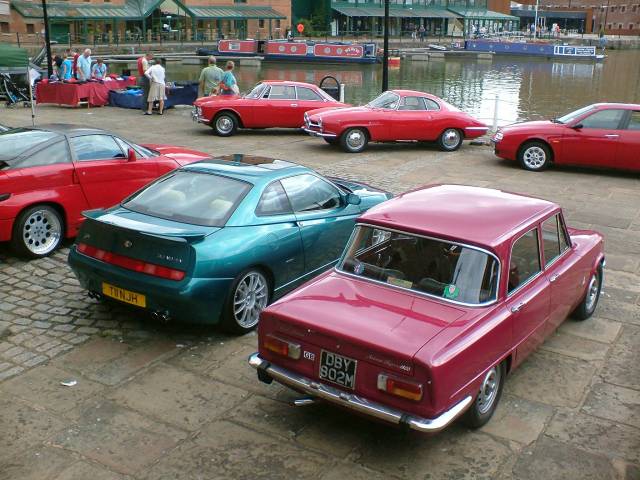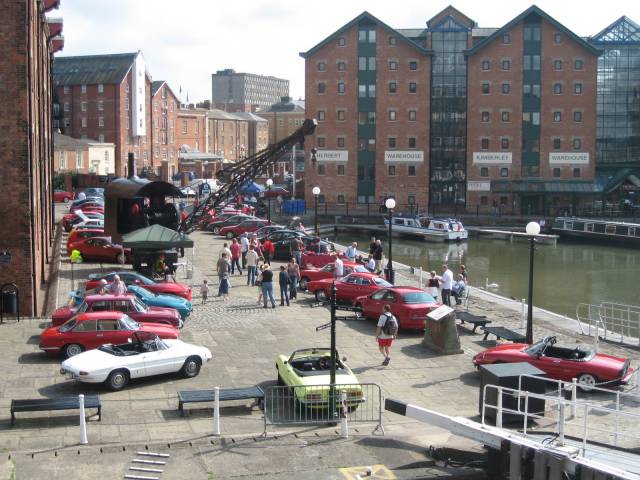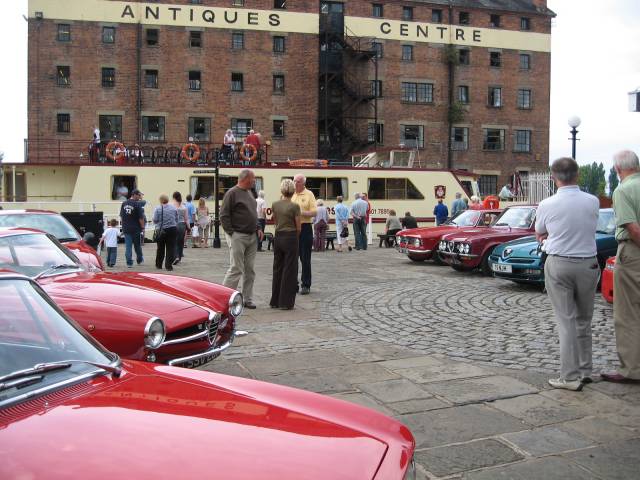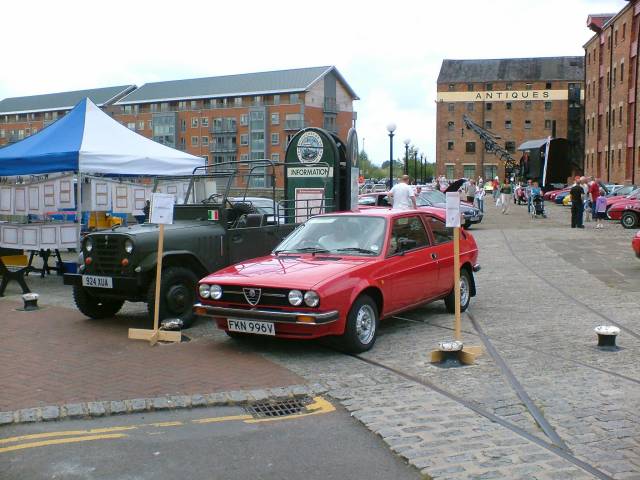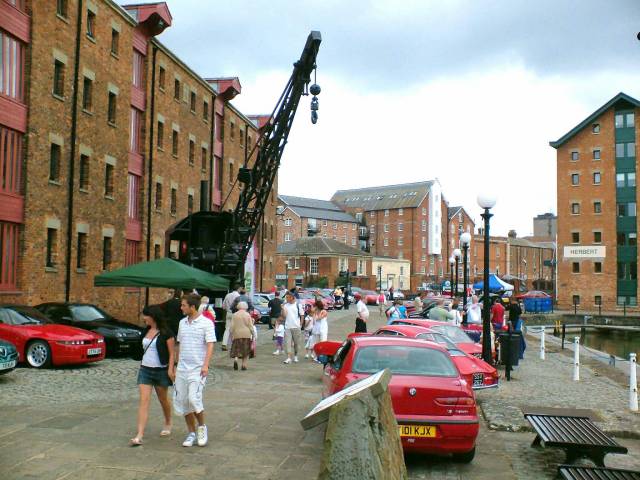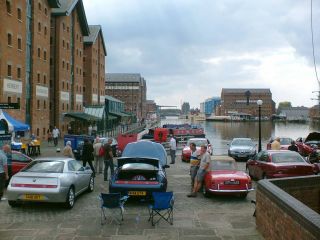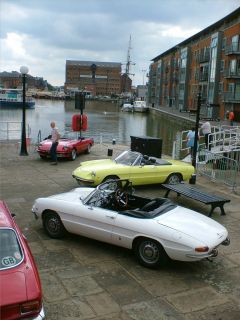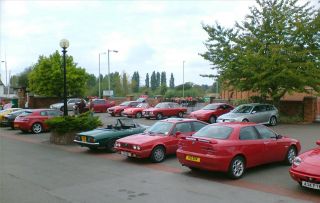 Site Created and Maintained by IAMC.
Copyright (C) 2015 Italian AutoMoto Club Limited
Registered in England and Wales: Company Number 6836893.
Registered Office: 8 High Croft, Bristol, BS30 5NP